Early Monday morning I had to take my dog, Sugar (an eight year old pitt bull ), to the vet where she was scheduled for surgery. Two years preveious she had a tumor on her mammory gland removed. The vet thought they had caught it early and removed it all , but unfortunatly it came back, which was the reason for the early morning vet visit and repeat surgury.

The first time this was done, she had complications and lost alot of blood so they had to keep her an extra day, but this time she was out and ready to come home in just a few hours. She came through it all fine even though I was a little worried because of the problems before, and also Sugar has other health issues to consider, like artheritis , she is just like me, we don't heal and boost-back as easy as we used to when we were younger...

(big smile)

Here's some photos of Sugar and her ordeal...


This is why she had to have the surgery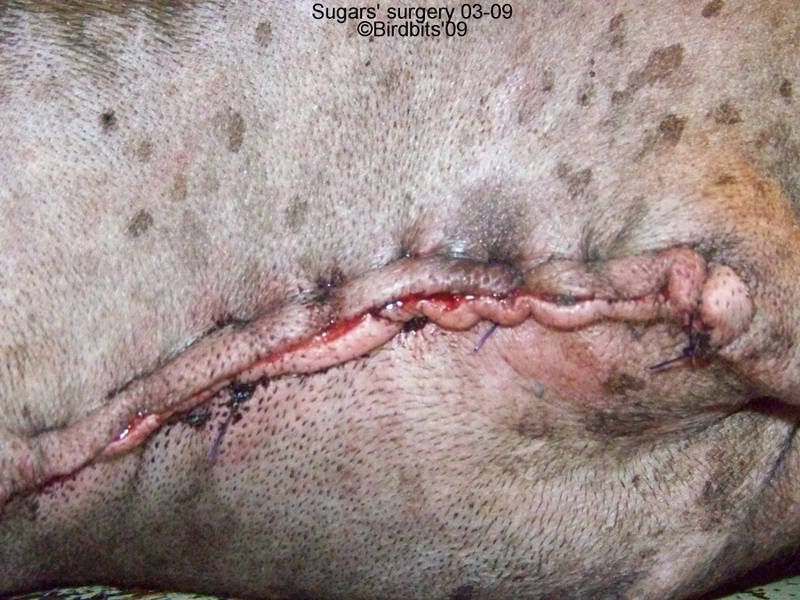 and this is how she looked when I told her she had to have another surgury!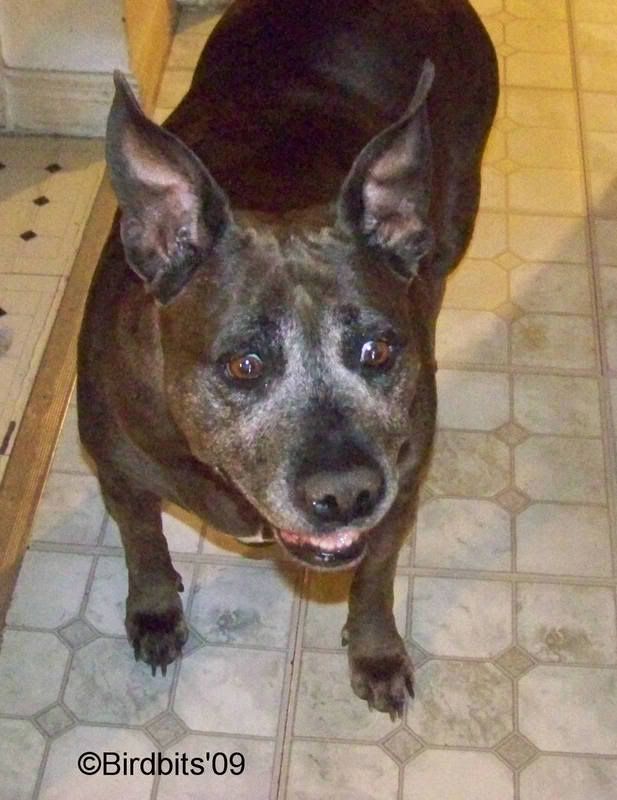 Yyou can find out more about Dog Breast Cancer and how to prevent it from the links below:
mammary glands
http://www.webvet.com/main/article?id=159&med=1

how to care for a Dog Diagnosed With Breast Cancer
http://www.ehow.com/how_2050606_care-dog-diagnosed-breast-cancer.html

Mammary Tumors (Cancer) in Dogs
http://www.peteducation.com/article.cfm?c=2+1638&aid=460
ßïrÐß
Çhêrï§hïñg WïlÐlï£ê åñÐ ñ况rê êvêr¥ Ðå¥